XAPK Installer Download for Android is a straightforward task. Follow the description below and learn about both Android and PC versions.
You can download the full version Android apps and games with the XAPK File format. This format is the latest one for installing apps and games to your Android smartphone or Tablet. In the earlier period of the Android OS, installing apps can be done using an APK File. But this APK file does not contain the OBB Files. OBB file of an app carries the media files and other data. So without this file, APK contains only a few amounts of graphics. So to have a complete app, you must have both APK and OBB file. When you install a large APK file to your Android device, you have to download OBB file separately or via the app.
So as a perfect solution for this XAPK comes with both APK and OBB files. So you can easily install the complete app or game to your smartphone without a problem. But there is a problem here. It is your default Android APK Installer cannot install this file format. So you have to XAPK Installer Download. This app can install all the XAPKs and APKs on your Android storage faster and conveniently.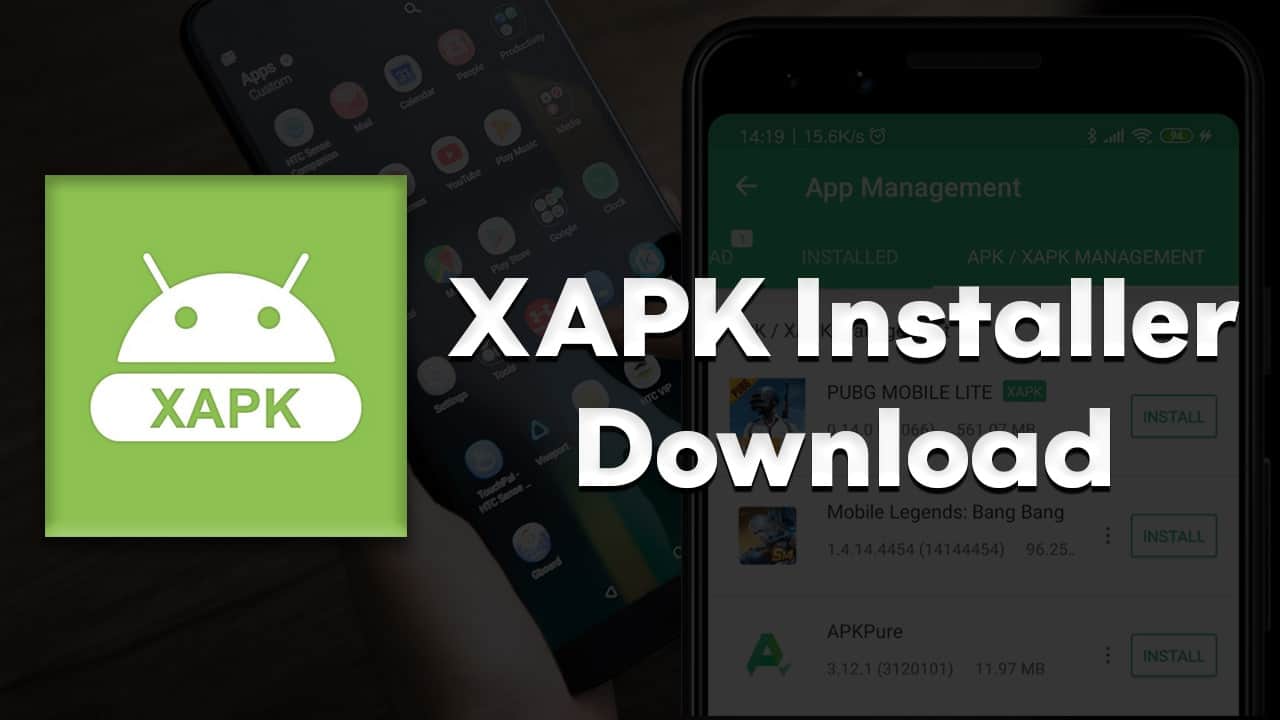 Why We Need a Special Installer?
The reason for it is Google is not capable of recognizing XAPKs. This file format is actually not from Google. It is from the Android Community. But this is a very successful format for the Android operating system. So to install the XAPKs you need to do XAPK Installer Download, and it is totally Free.
How to XAPK Installer Download and Install
XAPK Installer v4.6.4 [21.59MB]
Use the download link on this official site to XAPK Installer Download. This app is a freemium app. Therefore, it is free to download.
How This Installer Works
This installer has the ability to scan all the directories of your Android storage and find all the XAPKs and APKs and bring them to the app screen. Also, this can read SD cards too. Now you can install apps or delete them as you wish. With a single tap on the screen, you can install a large Android app or game.
XAPK Installer Download for PC
XAPK Installer Download is not only available for Android. It is possible for the PC or Windows. So you can use the PC to install XAPKs to your Android smartphone tablet. Use the download button on this site to get the software for free.
To work with this software, you have to enable USB Debugging mode on the Android smartphone. Then connect the smartphone and PC via a USB cable.
Then open the XAPK Installer Download for PC and select the apps you want to install on your Android device. You can install any XAPK file with the PC version. Sometimes it is better to install larger XAPK apps or game using the PC version because they take more of your device storage as an XAPK.
Finally, Click Install on the PC version and wait for it to complete. Now go the apps on your Android smartphone, and you will see that app is installed on your device.